Trinity Wharf, Wexford Town
Introducing Trinity Wharf a one-of-a-kind landmark development that is set to transform the waterfront area of Wexford, Ireland. With its modern, innovative design and mix of commercial, residential, and leisure facilities, Trinity Wharf promises to be a game-changer for the town and the region.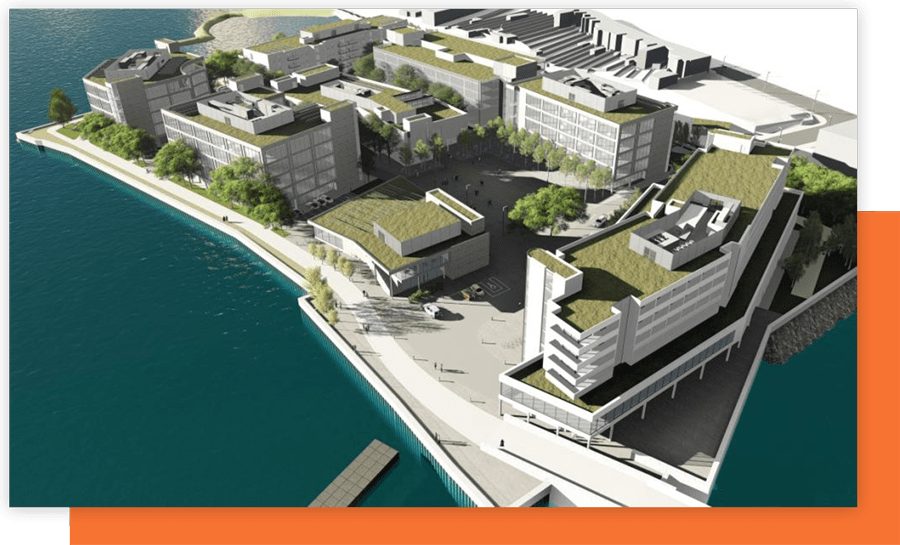 The development of Trinity Wharf is a landmark investment which will significantly enhance Wexford Town's profile as an attractive environment for international companies seeking to locate in the county, or for existing companies looking to expand, providing property solutions that will meet investors' expectations.
Strategically located on the most prominent site in Wexford Town, Trinity Wharf boasts unrivalled panoramic views from its river front position. This 10-acre town centre site with its strategic location at Wexford Harbour provides an unrivalled development and commercial opportunity to create:
A mix of modern office space with 200,000 sq ft commercial office space
Hotel accommodation
Restaurants and retail units
Landmark cultural and events building with conference facilities
64 berth marina, a new boardwalk linking Trinity Wharf with Paul Quay and the Crescent, and an urban greenway
High quality public realm
Residential apartments
To date €20 million has been allocated under the Urban Regeneration Fund / Project 2040. A further €7m has been ringfenced by the elected members of Wexford Co Council demonstrating the support for this initiative to position Wexford for Foreign Direct Investment.
In line with Project Ireland 2040's goal to make Ireland "a better country for all", the revitalisation of Wexford harbour offers the opportunity to develop a sustainable and exemplary town and regional development in South East Ireland
Ideal destination for the world's leading companies to invest and grow. For investment opportunities contact economic@wexfordcoco.ie
We work hard to provide appropriate and affordable office and industrial space within Wexford. We want to make it easy for businesses like you to choose Wexford.