These world-famous faces have a major connection to, and love of, Wexford.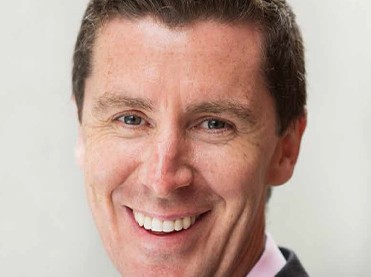 Jim Hughes
Chief Executive Officer, Innovate
"Innovate is a business built by Wexford people, for Wexford people. We operate and win on a national and international level day in, day out. Wexford is a great place to do business. I always talk about Wexford referring to three specific areas: our people, our location and our reputation. All three are exceptional."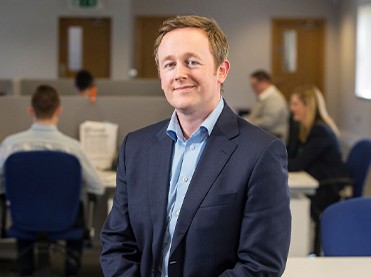 Ed Hendrick
Founder & Chief Executive Officer, Sonru
"There's a big difference between working in Dublin or London and working in Wexford – the lifestyle in our county is so much better; that's all very well but ultimately we've also found really good talented people locally."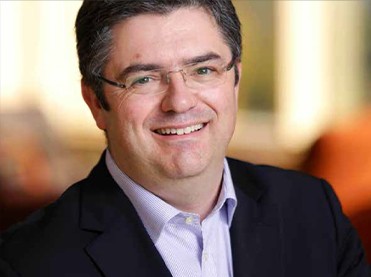 Eamonn Sinnott
General Manager, Intel Ireland Vice President, Technology & Manufacturing Group
"I have met a number of people from Wexford in recent times to talk about things they are doing and it really did give me an adrenalin rush to hear about the kinds of things we're capable of. Ireland is a nimble, innovative and creative place and Wexford has that same lifeblood."
Eamonn is Vice-President, Technology and Manufacturing Group at Intel Corporation and General Manager of Intel in Ireland. Eamonn joined Intel in 1991 and has held a variety of management positions in Ireland in the USA. Eamonn received an MBA from University College Dublin in 2000 and a Bachelor of Science from Trinity College in 1986. He is a former President of the American Chamber of Commerce in Ireland and is a Fellow of the Irish Academy of Engineering. In 2015, Eamonn was conferred with an Honorary Doctorate of Philosophy from Dublin Institute of Technology.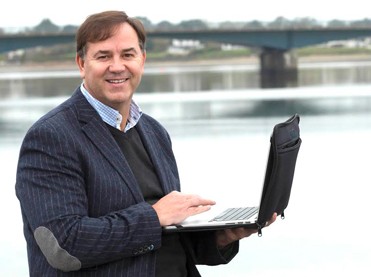 John Warburton
Chief Operations Officer, Sonru
"What Wexford gives your employees is a much better chance to have a good work-life balance. There are great schools in the area. There are better road networks now than there have ever been, and that's only improving. The stresses of commuting are just not there and that's a good place to start."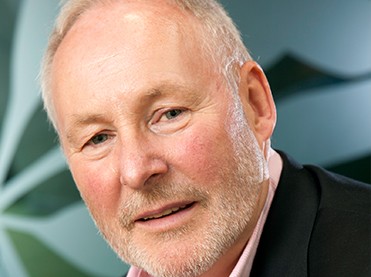 David Dempsey
Country Leader & Senior Vice President Salesforce
David is Ireland Country Leader and Senior Vice President at Salesforce, and is based at the company's Irish headquarters in Dublin. Prior to establishing Salesforce EMEA, David held executive positions at Oracle, in both the UK and Ireland, including 9 years spent as Head of Ireland Consulting Services.
David s a certified Member of the Institute of Directors and has both an MBA (2005) and DBA (2015) from Waterford Institute of Technology. He is a proud past pupil of Wexford CBS and a long-term member of Wexford Lions Club and served as Ireland District Governor for Lions Clubs International in 2008/2009.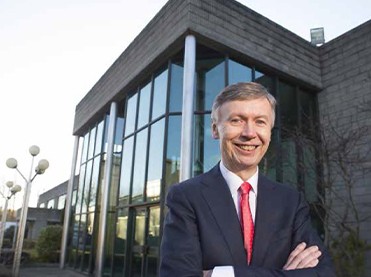 Rory Fanning
Managing Director of Slaney Foods
"County Wexford and the surrounding counties are among the most fertile and productive on the island of Ireland. Traditional farming practices coupled with nutritious high quality grass and an unspoiled environment, provide the optimum conditions for quality beef production resulting in a product of delicious and distinct flavour."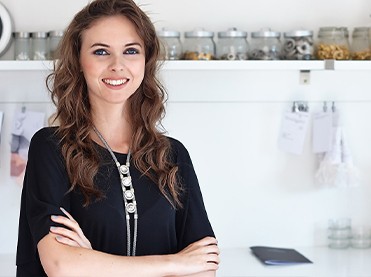 Blaithin Ennis
Jewellery Designer and Businesswoman
On leaving Dublin to live and work in Co Wexford, "I'm less than an hour from the capital on the nearby road network. I find it very inspiring living in the country and I'm just better designing in quiet and calm. There are fabulous amenities here, like the beaches and even the local hotels. It's a really nice place to
live."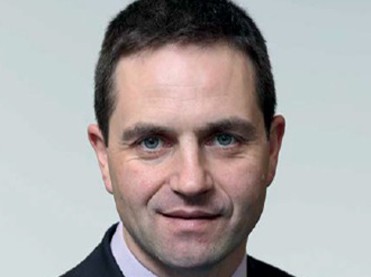 Ryan Quigley
Regional Vice President, Europe North | Immunology & HCV Lead, Western Europe & Canada AbbVie
Ryan is Vice President, Europe North | Immunology & HCV Lead, Western Europe & Canada for Abbvie, a company specialising in the creation of new medicines for chronic, serious health issues.
Ryan is an Enniscorthy native with an inter-county hurling pedigree, a regular with his club the Rapparees, he featured in the sides that contested and lost county final in 1998 and 2001 and featured in the Wexford Senior team, first choice player with the county in 1999. Ryan was appointed Vice President, Europe North effective February 2017, and expanded his role to also include Immunology & HCV Lead, Western Europe and Canada, effective January 2018. Ryan is a Board Member of the Trinity Biomedical Sciences Institute, where innovative and interdisciplinary approaches are leading to scientific discoveries of biomedical importance. Ryan is graduate of the Dublin Institute of Technology and Trinity College Dublin where he received a BSc in Environmental Health and a Master's in Business Administration.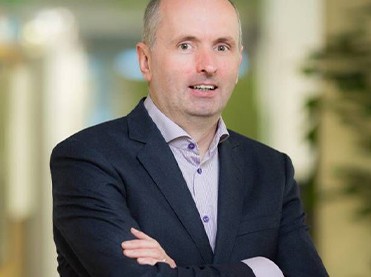 James O'Connor
Managing Director Microsoft International Operations
James a native of Kiltealy in County Wexford is Managing Director of Microsoft's Business Operations International, headquartered in Dublin, Ireland. He has responsibility for leading teams based globally in America, EMEA and Asia. In this role James leads the 580-strong team who manages end-to-end operations for 85 markets, enabling the delivery of world-class Device & Service solutions to Microsoft's Customers and Partners. He also has global operations accountability for Microsoft's Enterprise Services and Dynamics Businesses.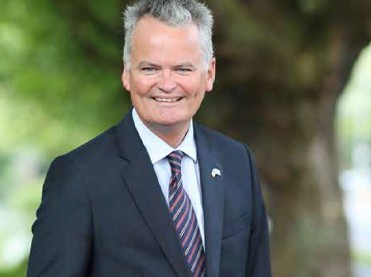 Mark Redmond
Chief Executive American Chamber of Commerce Ireland
The fact that we're a bridge between Europe and the US and, also, between the US and Asia, is very important. A lot of Americans would tell you we have the same kind of can-do flexible approach to business which they have and appreciate
Mark is the Chief Executive of the American Chamber of Commerce Ireland. Prior to joining the Chamber, Mark was Chief Executive of the Irish Tax Institute and a Director with PwC. He is a member of the Board of the Clinton Institute, UCD and is a graduate of Trinity College Dublin and Dublin City University.
The D-Day landing scenes from the movie Saving Private Ryan (1998) were filmed on Ballinesker Beach in County Wexford. Filming on the beach began in June of 1997 and it is estimated that the equivalent of nearly €5 million was injected into the local economy as a result.