Welcome to Wexford
Wexford is ideally positioned on the East Coast of Ireland with direct access to the European market. Offering excellent infrastructure, high calibre talent and a progressive local authority. Wexford is the ideal location for business growth, development and success.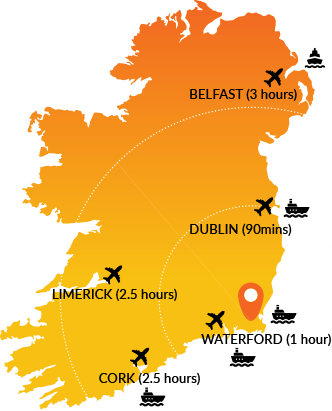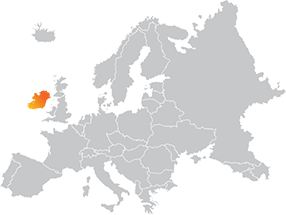 Introducing Trinity Wharf

Strategic location
The fifth largest region in Ireland, the South East region has a population of 581,615. Wexford is the largest town in the south east and, with the capital city of Dublin less than 90 minutes away, the benefits of Wexford and the South East region are many.
With significantly upgraded road infrastructure in the region along with good port, rail and air access, Wexford offers excellent connectivity into the rest of Ireland, Europe and beyond. Two major by-pass projects valued in excess of half a billion euros were undertaken in the county, the M11 extension, which included an additional 27km of motorway, opened in July 2019 and the N25 New Ross Bypass is due to open in Q1 2020. These infrastructure projects will provide an uninterrupted motorway from Wexford to Belfast along with faster access to the urban centres in the south and west of Ireland.
The administrative area of County Wexford has four districts with a large town each: Wexford Town, Enniscorthy, New Ross and Gorey. Wexford Town is the both the largest town in the south east and the capital town of County Wexford.
Airports nearby
Dublin Airport, Waterford Airport
Strategic transport infrastructure located in County Wexford
Rosslare Europort, New Ross Port, Waterford Port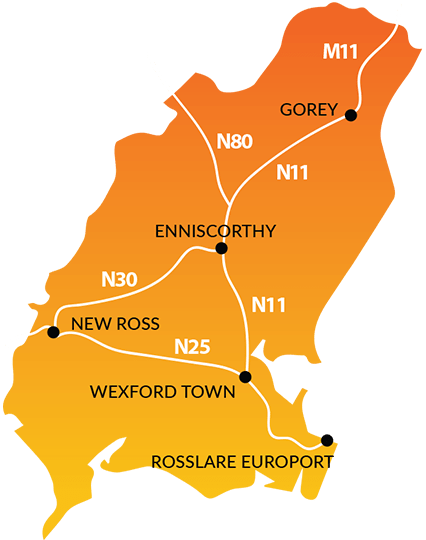 ---
Key Indicators for Wexford in the South East Region
of the population is
Working Age
foreign-owned
multinationals
employing 15,500
or more
people make up our
regional available
labour force
from the heart of
Dublin City
lower housing costs
in the region
compared to Dublin
lower costs for
businesses and
employees
Source: CSO, Labour Force Survey
Existing companies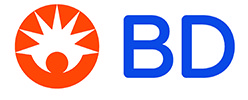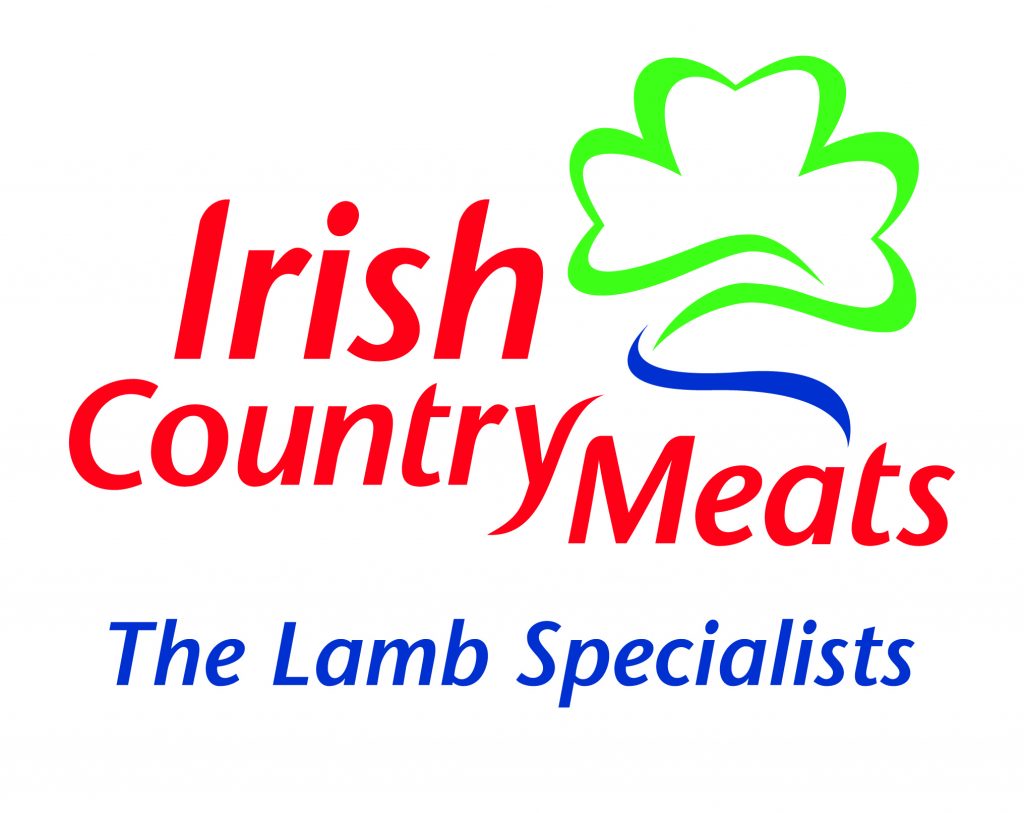 Wexford County Council has hosted a delegation of six key representatives from the Jiangxi Province in China and has signed a letter of intent for future trade, education, tourism and cultural ties for Wexford and the Chinese province. The Governor of the Jiangxi Provincial People's Government, Mr Ye Jianchun was welcomed to Wexford on Thursday,…

We met with Michelle Scallan who works remotely from The Cube at Wexford Enterprise Centre in Wexford town. Michelle is the founder and director of Stella Maris Foods Limited where she offers her expert seafood export consultancy services to Irish seafood companies. "I rent a desk at the cube in the Wexford Enterprise Centre which…

We met with Terry Kavanagh who works remotely from Enniscorthy Enterprise and Technology Centre. Terry is an energy engineer for Novus Energy. Terry enjoys the value for money and the collective energy use that working in a Remote Work Hub offers to him. "Enniscorthy Enterprise Centre offers great value for money because, for one monthly fee,…