Welcome to Wexford
Wexford is ideally positioned on the East Coast of Ireland with direct access to the European market. Offering excellent infrastructure, high calibre talent and a progressive local authority. Wexford is the ideal location for business growth, development and success.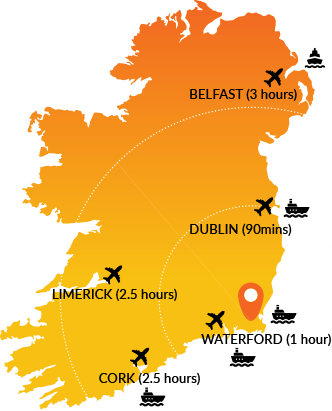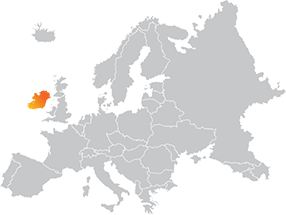 Introducing Trinity Wharf
Trinity Wharf a one-of-a-kind landmark development that is set to transform the waterfront area of Wexford, Ireland. With its modern, innovative design and mix of commercial and residential offerings, Trinity Wharf promises to be a game-changer for the town and the region.
The development of Trinity Wharf will significantly enhance Wexford Town's profile as an attractive environment for international companies seeking to locate in the county, or for existing companies looking to expand, providing property solutions that will meet investors' expectations.
Strategically located on the most prominent site in Wexford Town, Trinity Wharf boasts unrivalled panoramic views from its river front position. This 10-acre town centre site with its strategic location at Wexford Harbour provides an unrivalled development and commercial opportunity to create:
A mix of modern office space with 200,000 sq ft commercial office space
Hotel accommodation
Restaurants and retail units
Landmark cultural and events building with conference facilities
64 berth marina, a new boardwalk linking Trinity Wharf with Paul Quay and the Crescent, and an urban greenway
High quality public realm
Residential apartments
But Trinity Wharf is more than just a development project. It's a vision for the future of Wexford – a community that is vibrant, sustainable, and inclusive. With its high-quality public spaces, waterfront promenade, and public plaza, Trinity Wharf will be a hub of activity and a place where people can come together to live, work, and play.
We're excited to be part of this ground-breaking project and invite you to join us in shaping the future of Wexford. Whether you're looking for a new place to call home or a dynamic location to start or grow your business, Trinity Wharf has something for everyone. Come see for yourself what makes this development so special!
Strategic location
The fifth largest region in Ireland, the South East region has a population of 581,615. Wexford is the largest town in the south east and, with the capital city of Dublin less than 90 minutes away, the benefits of Wexford and the South East region are many.
With significantly upgraded road infrastructure in the region along with good port, rail and air access, Wexford offers excellent connectivity into the rest of Ireland, Europe and beyond. Two major by-pass projects valued in excess of half a billion euros were undertaken in the county, the M11 extension, which included an additional 27km of motorway, opened in July 2019 and the N25 New Ross Bypass is due to open in Q1 2020. These infrastructure projects will provide an uninterrupted motorway from Wexford to Belfast along with faster access to the urban centres in the south and west of Ireland.
The administrative area of County Wexford has four districts with a large town each: Wexford Town, Enniscorthy, New Ross and Gorey. Wexford Town is the both the largest town in the south east and the capital town of County Wexford.
Airports nearby
Dublin Airport, Waterford Airport
Strategic transport infrastructure located in County Wexford
Rosslare Europort, New Ross Port, Waterford Port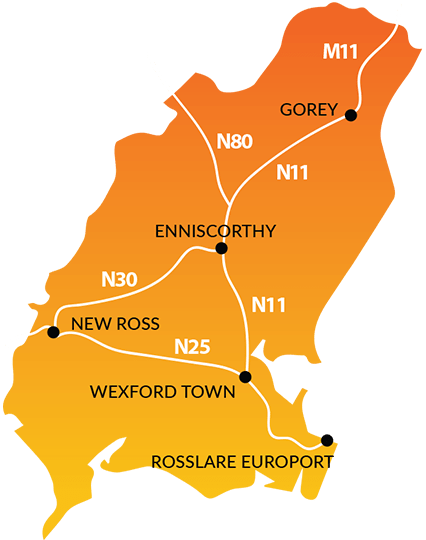 ---
Key Indicators for Wexford in the South East Region
of the population is
Working Age
foreign-owned
multinationals
employing 15,500
or more
people make up our
regional available
labour force
from the heart of
Dublin City
lower housing costs
in the region
compared to Dublin
lower costs for
businesses and
employees
Source: CSO, Labour Force Survey
Existing companies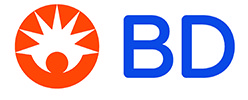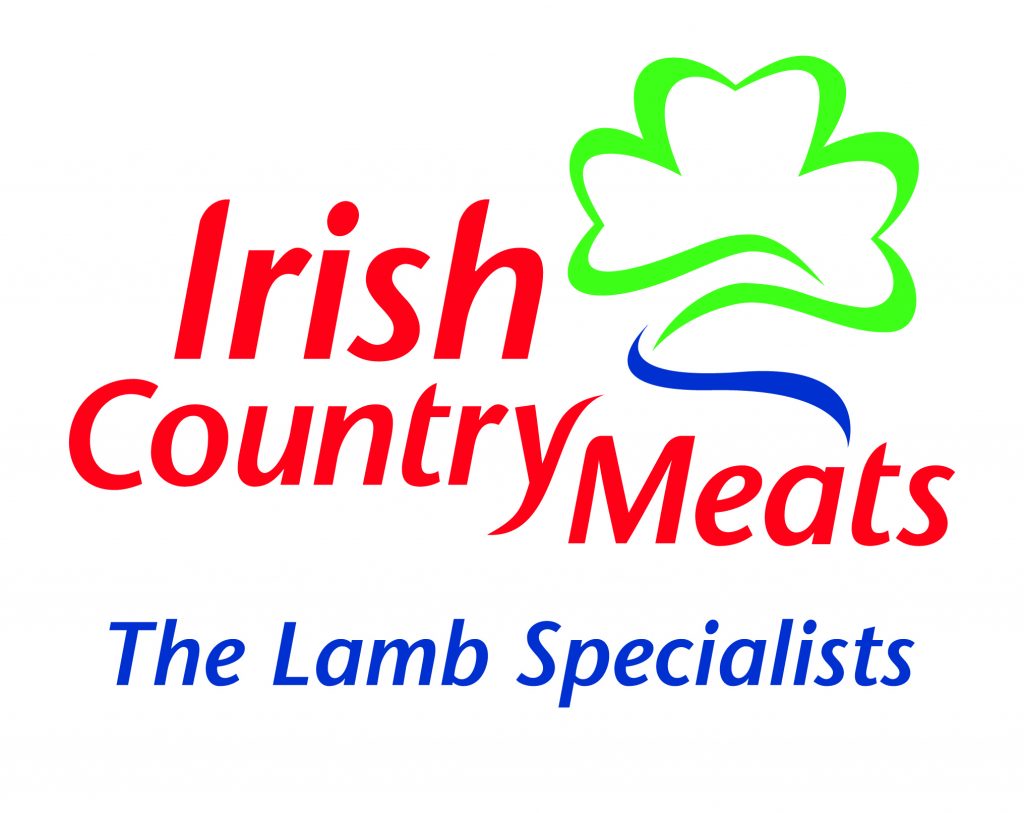 Darragh O'Brien TD, Minister for Housing, Local Government and Heritage, arrived in Wexford last Thursday to the official 'turning of the sod' on the most significant job creation initiative for County Wexford and the South East region, with Phase 1 of the iconic waterfront development at Trinity Wharf. Tom Enright, Chief Executive – Wexford County […]

Putting heads together for better Economic Development. A Transforming New Ross event is being held from 18:00 – 20:00 on Thursday March 5th in the Brandon House Hotel New Ross.

Thinking of relocating your business or opening a second site, think Wexford. Come along to find out what County Wexford has to offer from both a work and lifestyle viewpoint.